Last week my grandma passed away. My twin sister and I were her only granddaughters and we had a special relationship with her. She was an incredible woman that we loved so very much. The pictures here are from 1985 and 2007.
It was with a heavy heart that I put together this scrapbook page. Her memory will live on.
Love you, Grandma.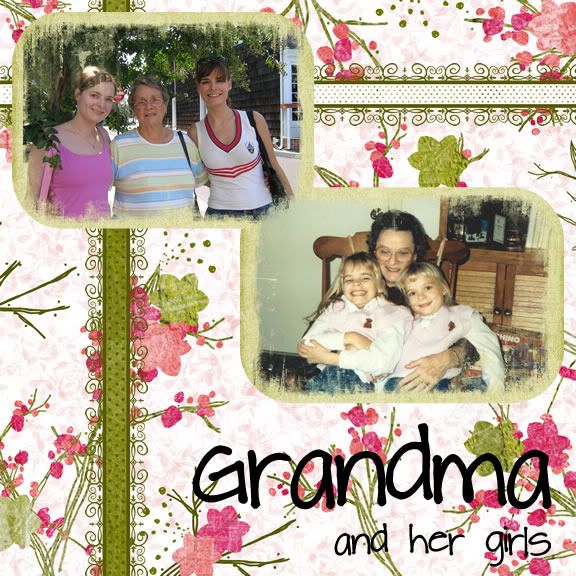 "Grandma & Her Girls"
Lillian Herbrandt Stiefel
Nov. 2, 1923 - Apr. 28, 2009
Papers and Elements: Summer Driggs' Sweet Springtime Kit
Mask: Photo Mask #1 by Gunhild Storeide
Font: Pea Charmaine from KevinandAmanda.com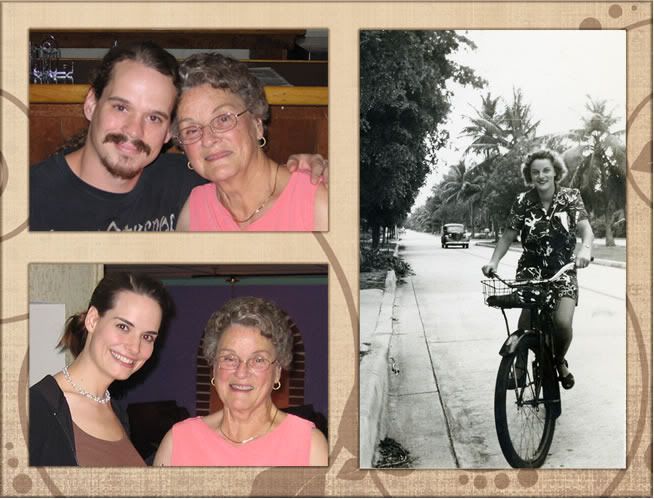 Top Left: Ryan and Grandma (Aug. 2005);
Right: Grandma (1940s, Miami, Fla.)

(I just love this picture!)

;
Bottom Left: Elise and Grandma (Aug. 2005)
Frame: Mad Genius Designs (Jewel Goodwin)