Just jumping on briefly to post two of my recent layouts.
The first is from my sister's trip to India. She took a series of photographs at sunset on a beach that I just love. I scrapped one of the pictures in the following layout. The picture was taken March 11, 2007 in Alibaug, Maharashtra, India. I found this wonderful kit by

Sweet Tomato Designs

and had to use it!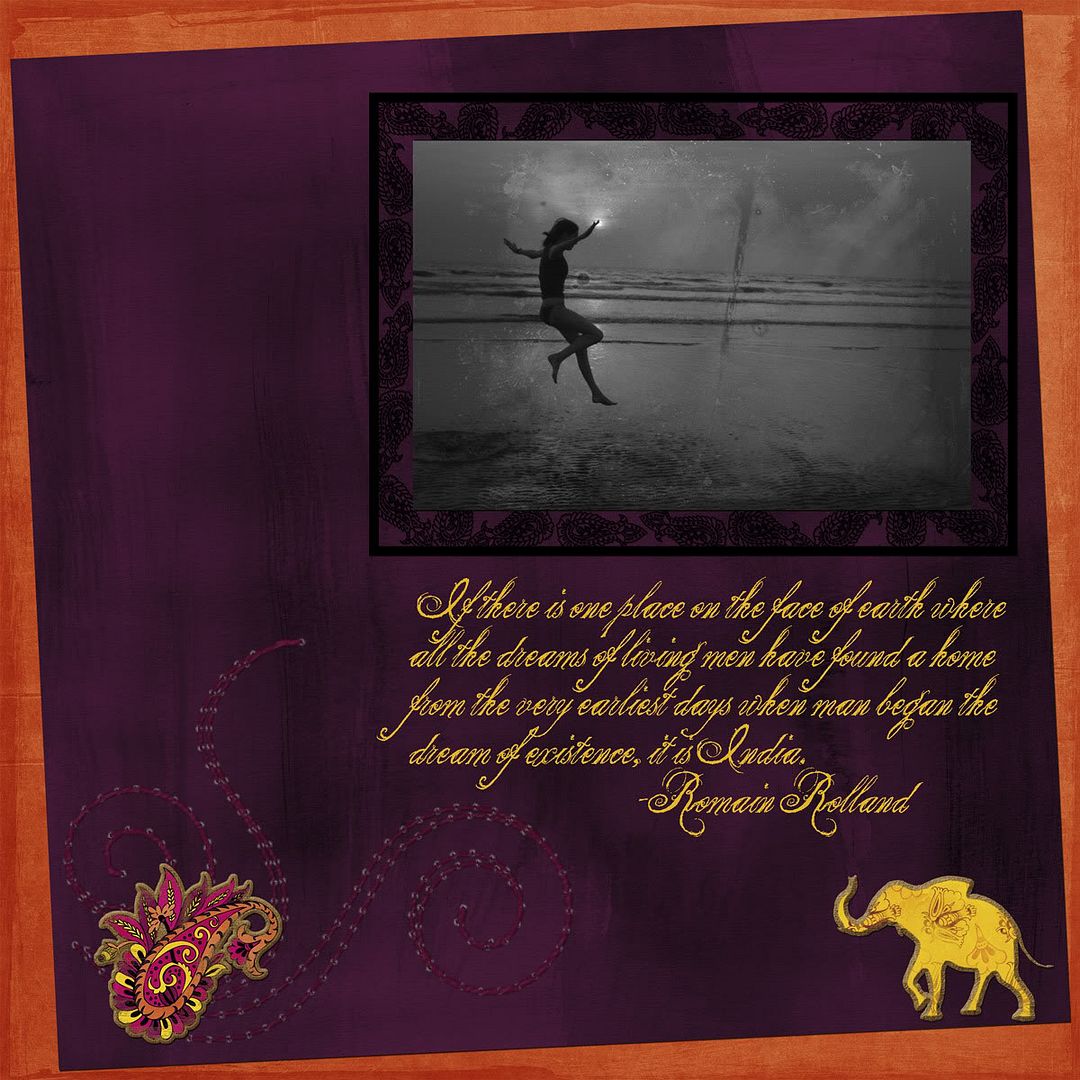 CREDITS: "Darjeeling" kit by Sweet Tomato Designs; Font: The King and Queen from Dafont.com

The next is a layout of my mother's lineage. Starting with me it goes back four generations to my great-great grandparents. One neat thing is that we actually have a tintype of my Great-Great-Great Grandfather, but there wasn't enough room on this layout to display it as well. My sister has done extensive research on this side of the family's ancestry. And as a companion to that, I have been scanning my grandmother and grandfather's photos for a couple of years now. I probably have about 800 scanned (mostly dating to the early 1950s and earlier), but have a lot more to go of more recent photographs. My grandmother died in late-April and since I had taken on this project I am holding all of her pictures right now until I can scan all of her photos and distribute them to the family on DVD. I would encourage anyone who can put together a layout of their lineage to do so. It is a good record to have for future generations. And I love photos, it brings the people in the family tree to life.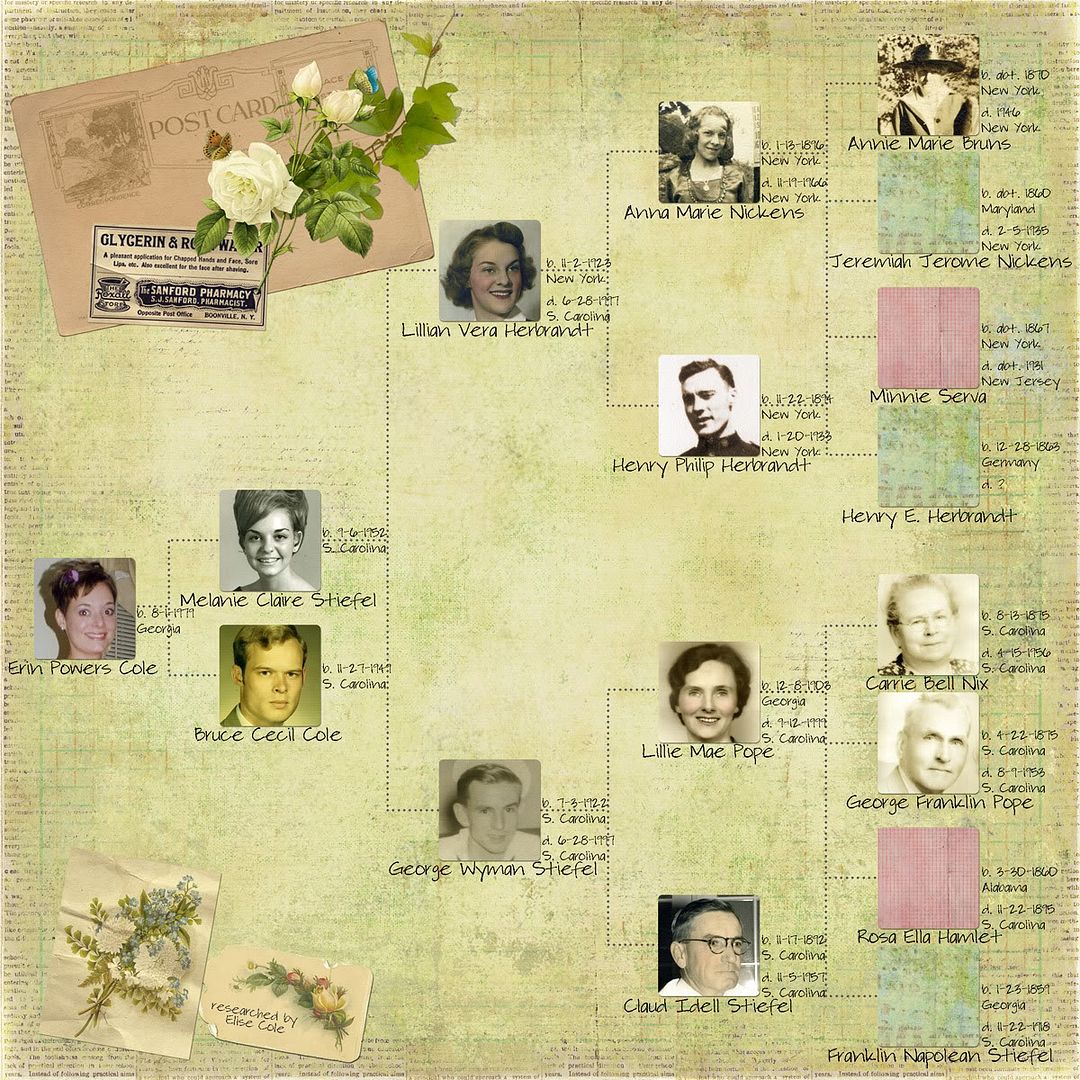 CREDITS: "Antebellum Collection" by Raspberry Road Designs; Font: Pea Carol from kevinandamanda.com
We are having a party in a few weeks and I have so much work to do to get this house ready for it---including painting a room---so I will not have much time to post or for scrapbooking altogether.