My husband and I went camping this past weekend. We had a really, really good time. The weather was perfect---and unbelievable for July. It hovered right around 80*F (26.7*C). So here's my first layout from the trip. I have more to come because, for one, I got some great pictures of the Papillons.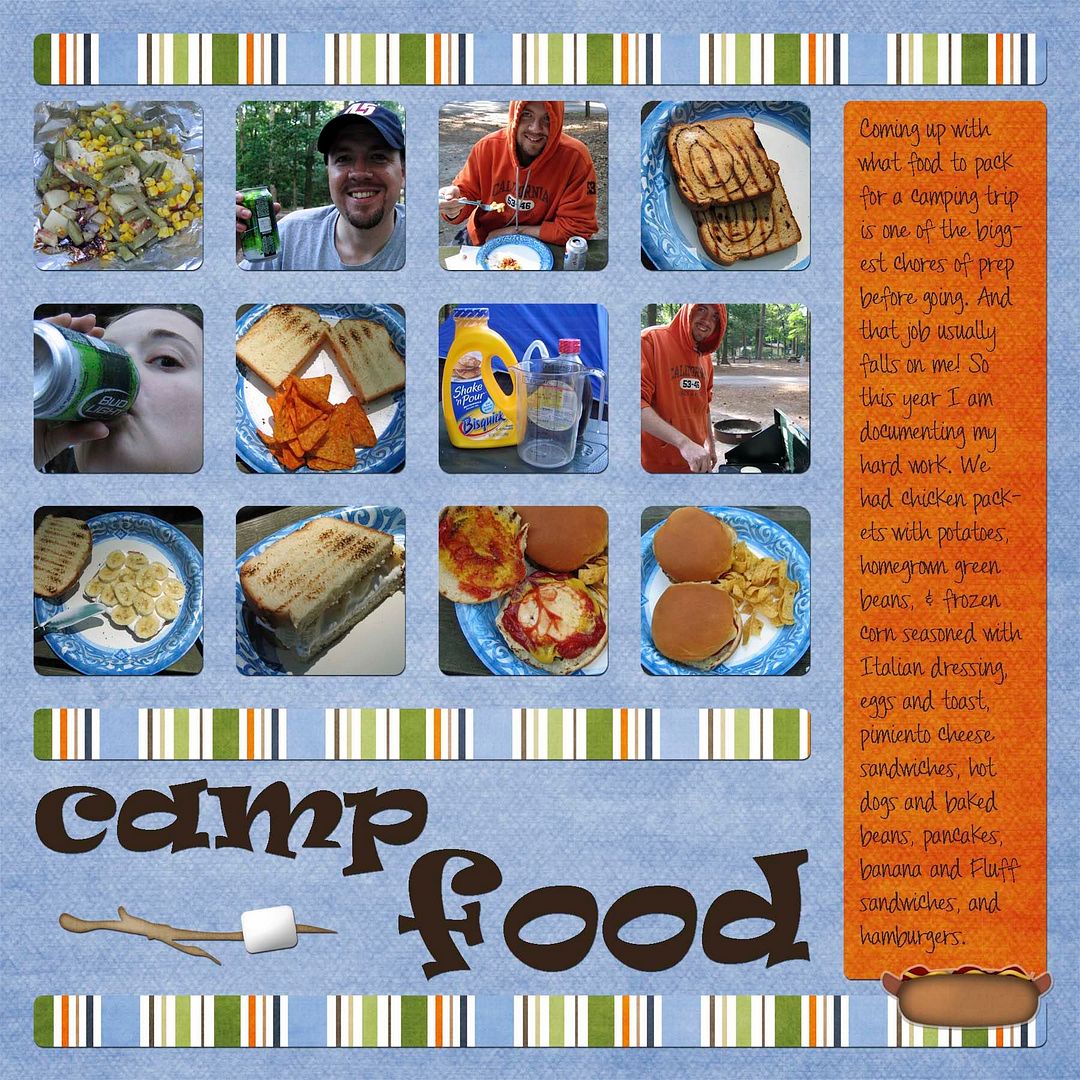 CREDITS: Page Kit "My Favorite Thing"

by Jady Day Studio

from SYTYCD contest. I altered the hotdog element to look like a sticker and rotated the striped paper. Fonts: Ravie. Pea Nicki by Kevinandamanda.com.

I also created a template for this layout and have made it available for you to download. Just click the image to download.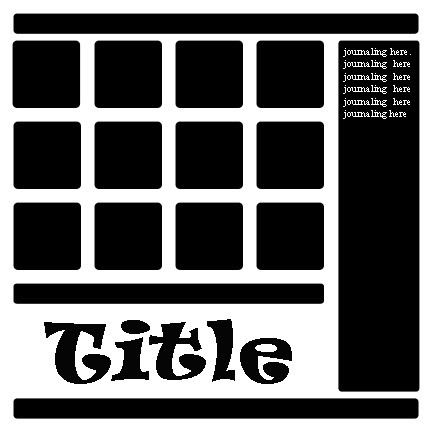 The neat thing about this template is that I drew it out while we were camping, and then on Tuesday Cathy Zielske did a video as a guest blogger for
Ali Edwards' blog
in which she showed how to do multi-photo grids for layouts using PSE 7. What a coincidence! You can check out the video on her blog by clicking here.