Today I'm sharing a quickpage with you that I created from my layout yesterday using "Forever Heather" by Dylabel Designs. The quickpage download includes a PDF tutorial describing how to create the
"matted look"
that I used on the page. I'm also including the tutorial below. Just click the quickpage to download.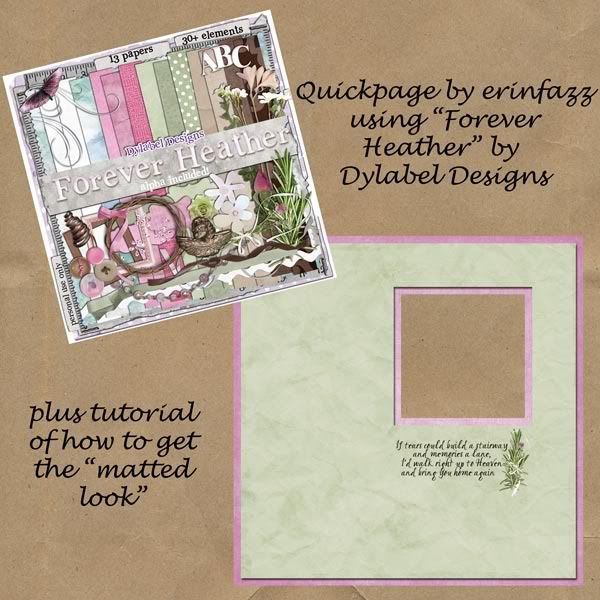 Also, check out the freebie word art on Dylabel Designs' blog. You can use it in place of the word art I used on the quickpage.