I wanted to share two recent layouts that I have created. They are both of my grandma who passed away in late April. I miss her and think about her all the time. So she is the subject of my layouts. I have a couple of more planned.

First is one I created about 10 days ago. I just had not gotten around to posting it yet. It is about Grandma missing Granddaddy after he was gone.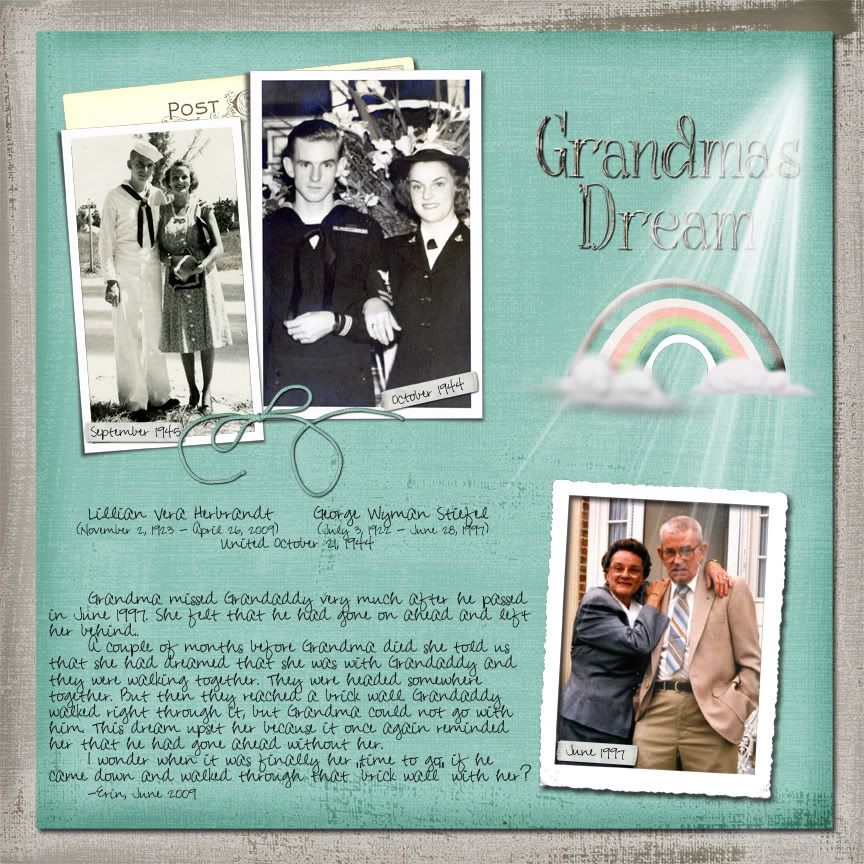 CREDITS: Papers, Rainbow, and String: "Rainy Afternoon" from SYTYCD by Amy Stoffel; Ray of Light: "Pretty Music" from SYTYCD Rnd 4 by Maelia Designs; Clouds: "Recycled" by Lyndsay Riches Designs; Rippled Frame: "Collab" by Manue; Frame: "Reverie" by Cocodigiscrapeuse; Postcard: "Antique Postcard Mini" by Helen Ehrenhofer; and Journal Strip: "Everyday" by Amy Sumrall.
The second I just finished this morning and it was for a scraplift challenge on ScrapThatIdea's blog. A scraplift is when you base your layout on another layout, you use it for inspiration, or as a basic sketch of how you want your layout to turn out. The layout we are scraplifting is by Vicki and looks like: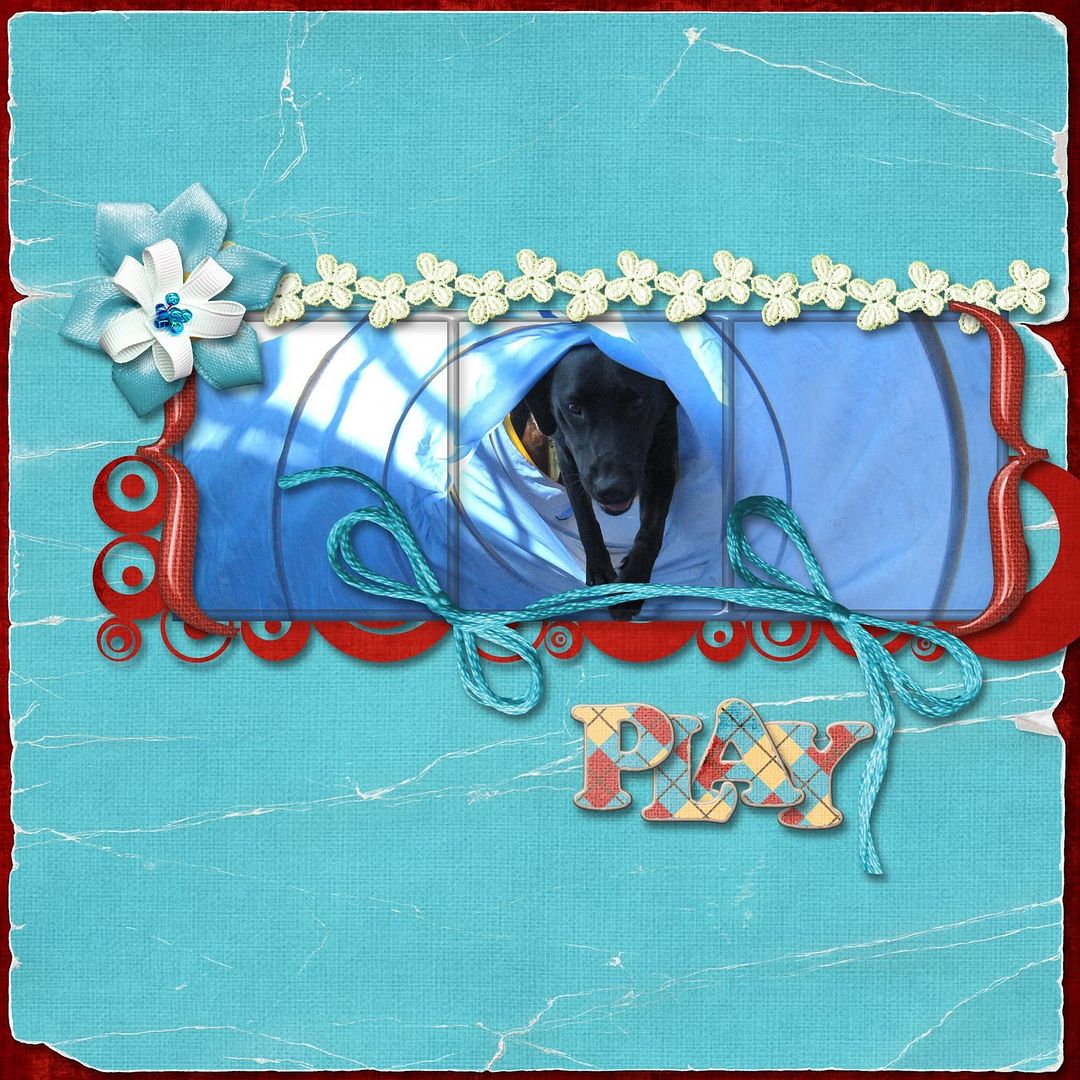 This is what I came up with: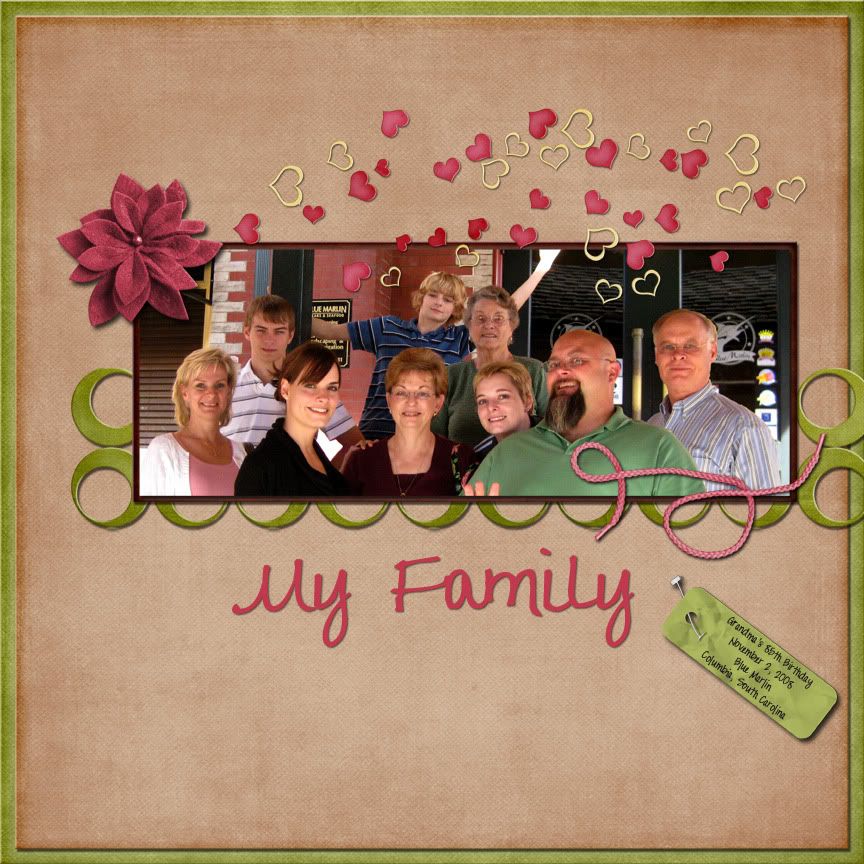 CREDIT: "Simplicity" by A Work in Progress, Vicki Parker; Fonts: "Pea Squeaker" by Kevinandamanda.com; Tracy by ?