In mid-May I went to Arizona to visit one of my closest friends, Alice. We spent much of the time up at her Flagstaff house away from the heat of Phoenix (105*). We visited a few sites, ate brownies and lots of other wonderful treats, watched a few episodes of an interesting TV show, lazed around, and caught up. It had been a year and a half since I had moved away from Phoenix, and consequently since I had seen her. Believe it or not, we have kept in touch on at least a weekly basis, if not every other day, so it was as if we had not missed a beat.

Being back where I lived for ~17 months was strange. Everything was absolutely familiar, and yet felt like something I remembered from a dream. I had forgotten how exactly hot HOT can be, and was sweltering from the heat. I had also forgotten about how easy it is to get a sun burn. ;) It was easy to remember all of the things I thought were ugly about Phoenix, and yet given a new perspective I could look back and remember the charms of Arizona and Phoenix. I have to say when we set out to Arizona we went to experience an adventure, and I am happy to say it is a chapter of my life I will not forget. And I am just super lucky to have made a wonderful friend in that time.

Please enjoy my non-conventional digi-layout.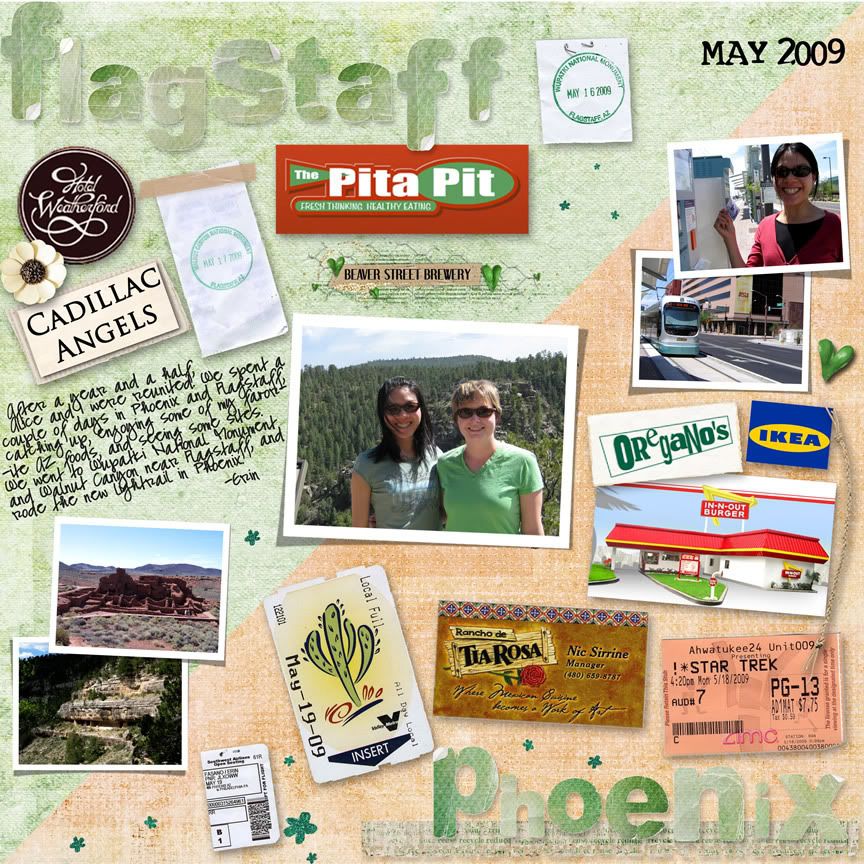 CREDITS:
Kit - Green by Creashens & Joana Carvalho (catscraps.com)
Staple - Without End Partie 1 by cardamome (cadamomescrap.canalblog.com)
Alpha - Sweet Imagination by gypsy couture (thedigichick.com)
Photos - Alice Chen; Erin Fasano